The best JSON library for embedded C++.
Arduino UNO
Arduino Leonardo
Arduino Mini
Arduino Micro
Arduino Mega
Arduino Zero
Arduino Due
Arduino Yún
Arduino M0
Arduino MKRZero
Arduino MKR1000
ESP8266
ESP32
Teensy
Intel Galileo
Intel Edison
MSP430
RedBearLab BLE Nano
RedBearLab BLE Mini
WeMos D1
Atmel Studio
Energia
IAR Embedded Workbench
PlatformIO
Visual Micro
MCUXpresso
Features
They use ArduinoJson
Testimonials
Your library is a life-saver. Thank you for this excellent tool!

Arduino makers can use ArduinoJson in their projects to connect multiple Arduino gadgets, or Arduinos to their web services. The library includes a powerful parser which can deal with nested objects (great for customising the messaging format to fit with your objectives), it is light on memory (both RAM and flash), and it has a really nice API so it's easy to use.
Thanks for your great work on this awesome library, I will definitely keep using it in my projects and recommend to others :)
I love ArduinoJson! Keep up the great work!
ArduinoJson library should be used as a benchmark/reference for making libraries. Truly elegant.
You've clearly done a tremendous amount of very good work. In fact, the existence of ArduinoJson was a key input into the decision and design process for our system's architecture a couple years ago.
It has a really elegant, simple API and it works like a charm on embedded and Windows/Linux platforms. We recently started using this on an embedded project and I can vouch for its quality.
I've been watching you consistently develop this library over the past six months, and I used it today for a publish and subscribe architecture designed to help hobbyists move into more advanced robotics. Your library allowed me to implement remote subscription in order to facilitate multi-processor robots.
its a great lib:) and i use it in everything!
This is a great library and I wouldn't be able to do the project I'm doing without it. I completely recommend it.
I am just starting an ESP8266 clock project and now I can output JSON from my server script and interpret it painlessly.
I tried aJson and json-arduino before trying your library. I always ran into memory problem after a while. I have no such problem so far with your library. It is working perfectly with my web services. Thanks Benoit for a very well polished product!
That I can work through use of ArduinoJson without ever touching a MCU is a huge plus! Kudos on what must have been a non-trivial task!
Your library has greatly simplified my parsing and will make maintaining my code vastly easier in the future. I'll certainly be buying your book to shorten my learning curve and begin to take full advantage of your knowledge and library.
It's a great library and I have found it to be very useful in my Arduino projects. Wanted to test it on Raspberry Pi as well. Included the Headers in my project and it works flawlessly. Keep up the good work!!
Thanks again for making such a great library!
ArduinoJson is for me the best json library for microcontrollers! I'm a huge fan of it!
No other implementation was/is so memory efficient!
Very impressive library, very useful indeed. Thank you!
Thanks for creating this library and supporting material - it's incredibly well written and useful, and I appreciate it.
My son and I are working on computer game using the Unreal engine, and while the engine has JSON support, their implementation is clunky and slow. I have decided I am going to use ArduinoJSON as my JSON engine in the C++ code for the game. I am also developing a computer system for my 1966 Mustang using an ESP32 board, and I'm going to use AJSON as both the data structure to hold the car's current status info and to send REST API calls to the Adafruit.IO IOT service. Mostly what I like best is the focus on careful memory usage. Your article about heap fragmentation is very well done, and that is what sold me on using your library.
Thanks for your great work on this library. I experimented with the hornbill library as well, it also works but I prefer yours because you're using more of the native esp32-arduino libraries, and there's activity on this library.
I still like ArdunioJson over the alternatives, with the fact that it will never fragment malloc memory being a clear winning advantage. Careful consideration of ArduinoJson's limitations should allow me to use it for what I want without disadvantage.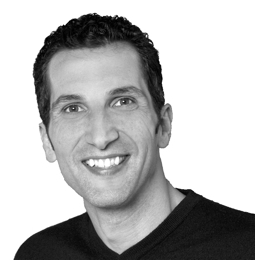 I recently stumbled onto your library after dealing with JSON on my Particle projects. Fantastic job!
Thanks very much for the lib: I have been trying to squeeze an ethernet data collector onto a nano, and I was really struggling with memory. Your implementation of json seems magic in its memory useage! What makes it stand out is the simplicity of use, and the excellent documentation.
Keep up the good work with ArduinoJson! It is an awesome library and a kind of "beacon" for me, really. The documentation, the website in general and your book is exemplary, I love it! I also provide and maintain several open source software projects (mostly Python packages or SailfishOS apps) and try to document them as good as possible, I know how time-consuming and hard it can be.
Arduino would not be that good without your lib.
Fantastic library. I use it not only for embedded software but also for server stuff.
ArduinoJSON does bring the best features of many such json libraries into one umbrella. Thank you for an awesome library!! :-)
Thank you again for your marvellous library which due to your book is probably one of the best documented libraries that exist. Please continue this excellent service that you provide to so many by your strive to improve this library still further and by keeping it up to date.
The most popular library
ArduinoJson is currently the most popular Arduino library on GitHub and PlatformIO.
We need your help to stay there, so don't forget to add a star .