Mastering ArduinoJson is now available as paperback
12 March 2018
It has been requested by many of you and it's now available: Mastering ArduinoJson paperback edition!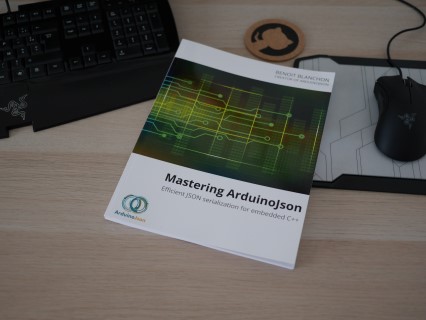 This printed edition uses a wide page format (US Letter to be precise) to make code samples more readable.
It is now available for purchase on Lulu.com
Do you want to receive updates from ArduinoJson?
or subscribe to the RSS feed.